"

The Shadow Coalition has released a CD "Destiny drives direction" . The group — Kevin Harrington, Gary Martin and Bob Baszt, left to right, — has been working on the project that features 10 songs with laid-back rock and roll, Latin sounds, jazz and jam music. "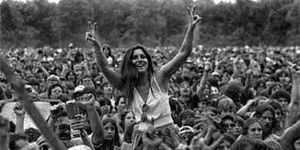 Welcome
Upon hearing The Shadow Coalition, one will immediately recognize the group's seasoned and experienced musicianship. The members - Bijou, Herb, and Gary - had each played in various groups before joining forces in 2011 to form The Shadow Coalition in Northern California. Drawing from their California roots, the band exudes a laid-back sound that seamlessly navigates different musical styles with originality and flair. While their toe-tapping rhythms, storytelling, and instrumentals pay homage to iconic singer-songwriters like Neil Young, The Doors, Allman Brothers, and Zappa, The Shadow Coalition has succeeded in carving out their own unique stylistic niche. 
With a delightful blend of melodies, rhythms, and grooves complemented by thoughtful lyrics, The Shadow Coalition is undoubtedly a talented band that has the potential to create the next exciting musical genre.
August 31th 2022 ... Rucksack Cellars Camino CA.